I was on eBay and I stumbled across someone selling a new, sealed Living With Ghosts on cassette for $6.
I thought it might be a mistake, but he stated clearly it was a cassette tape. I did a quick Google search for LWG on cassette and only came up with one hit: someone on Amazon selling it for $75. Needless to say I quickly scooped it up.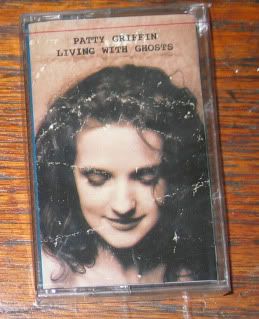 Not exactly the
Holy Grail
, but a pretty neat novelty just the same. I also saw that Flaming Red was released on cassette. Couldn't find it.
Anyone know if these were released on vinyl at the time? Just never thought about Patty on tape or vinyl. CD players had pretty much come to dominate the market in the late 90's when I bought Flaming Red.
Now let me go find my cassette player...