Congratulations to our girls, the U.S. Womens National Soccer team!
In one of the BEST matches I have ever seen in the mens or womens game, we defeated the amazing side from Brazil to repeat as Olympic champions. Well, I didn't see all of it as I was at work, but what I saw was absolutely amazing. Both teams punched and counter-punched relentlessly for 120 minutes.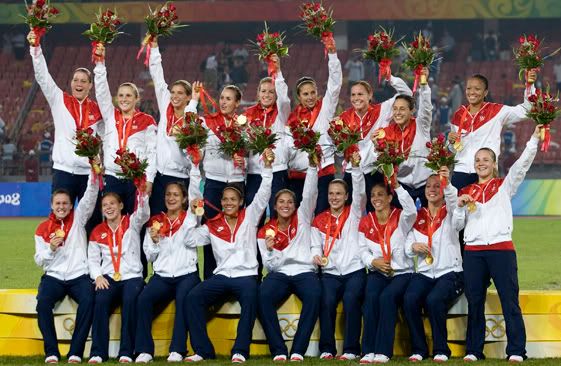 I'm hoping against hope that the game willl be replayed tonight so I can sit down and enjoy it in all its intense glory.